Welcoming the Newest Member of the Rainbow Watersports Ohana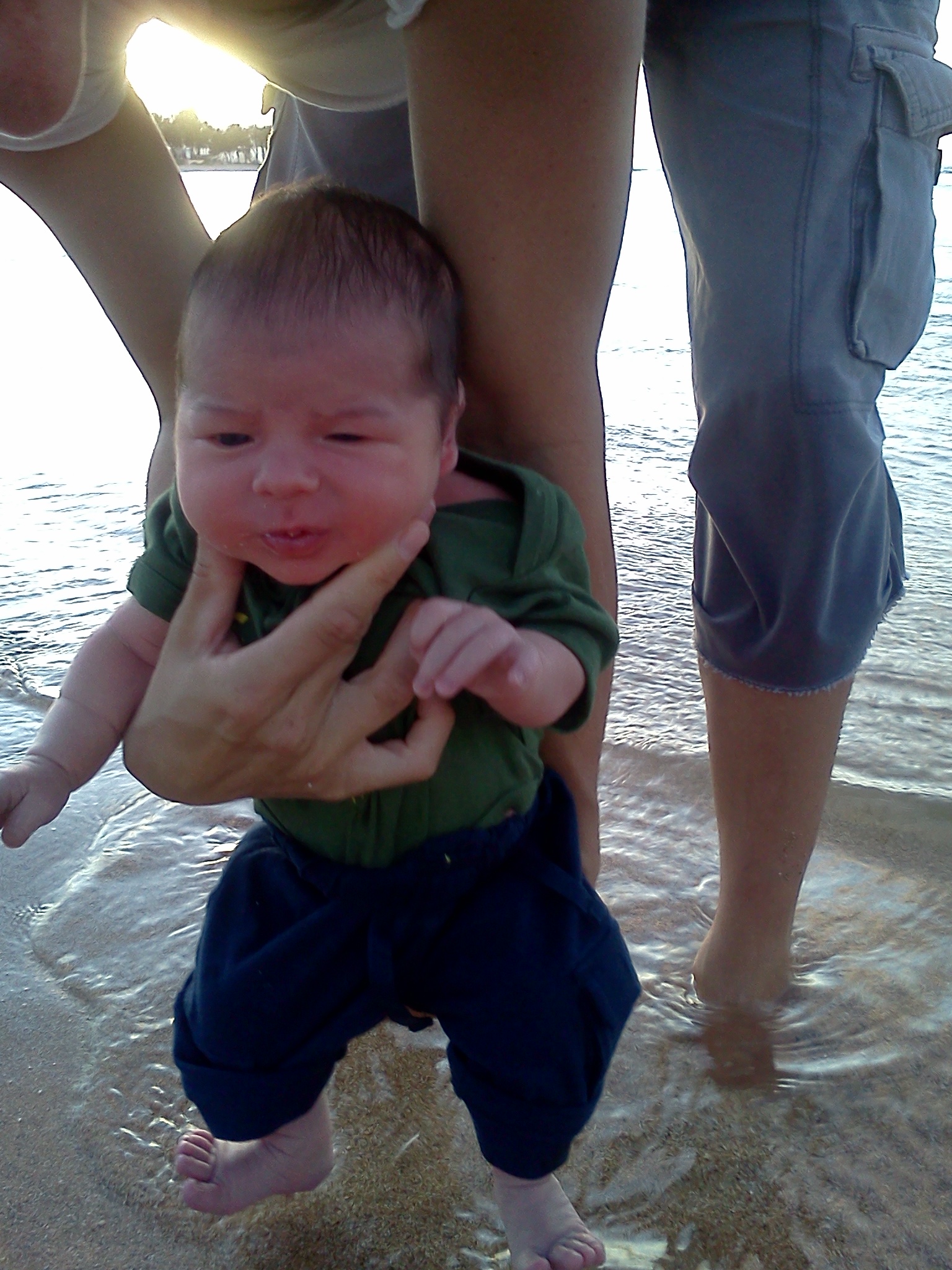 Kalani Soul joined our ohana earlier this month!
Soul is ready to "get his feet wet" as the newest member of the Rainbow Watersports team!  Soul comes to us with an already impressive resume — even though he is less than a month old!
His accomplishments include placing in the top four in several stand up paddle races, charging waves SUP style, and serving as a good luck Buddha belly for well-wishing fellow paddlers — all en utero.
Pretty soon he'll be out in the water on his own — watch out stand up paddle world!